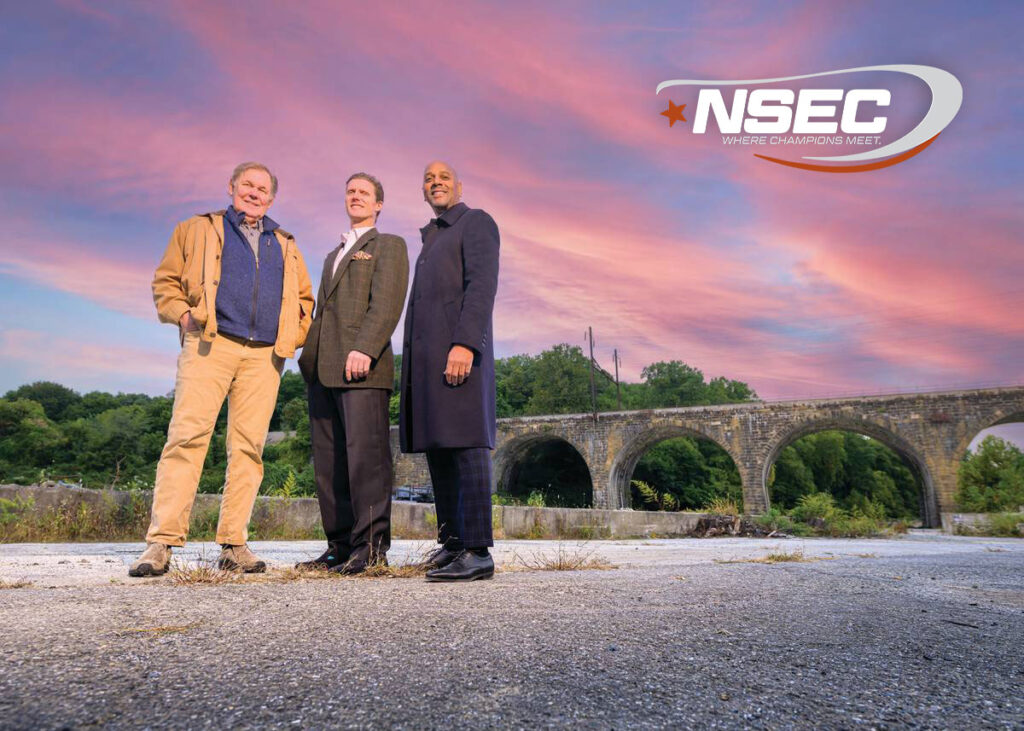 First $9 Million Allocated to the Project
Coatesville, PA December, 2022
Persistence is paying off for the developers of the National Sports and Events Center (NSEC), a multi-sport, events and entertainment facility that features the National Velodrome, the first permanent indoor velodrome in the Eastern United States. The NSEC was recently awarded a total of $9 million in state funding to support land development of the 24 acre site in the center of Coatesville, a city of 14,000 35 miles west of Philadelphia.
The 245,000 square foot indoor venue will include the 2500 seat velodrome arena with locker rooms, trackside bistro and 12,000 square feet of supportive retail space. A connected 40,000+ square foot fieldhouse will house an athlete performance center, multiple sport courts, a Boys and Girls Club, family entertainment center, meeting rooms and more.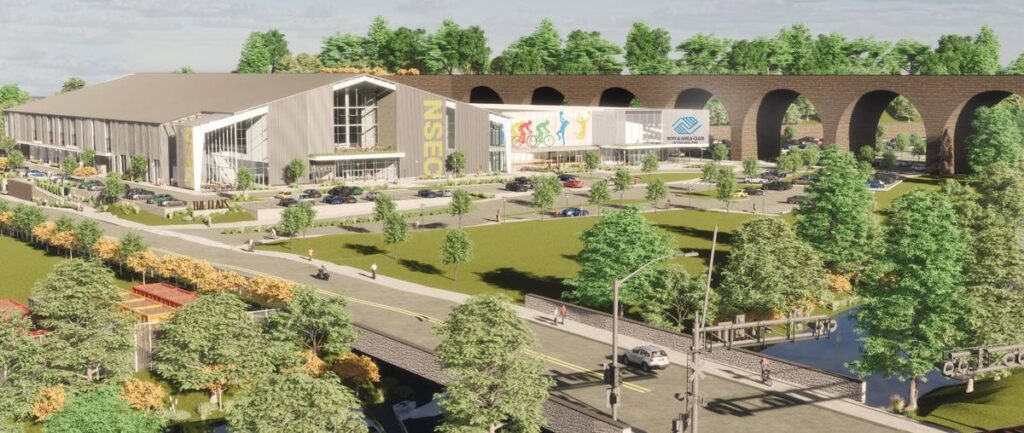 Funding of the $70 million NSEC project will be through public private partnerships in association with the Chester County Economic Development Council, regional banks and the Velodrome Development Foundation headed by honorary chairman, Greg LeMond. The NSEC is expected to open in 2025.
According to the development team of Crosby Wood, Rick Mayer, Patrick Kinzeler and David Chauner: "This is a major step in the revitalization of Coatesville and for the advancement of American track cycling."
Read feature article here →